OODA Network Interviews Jeremy King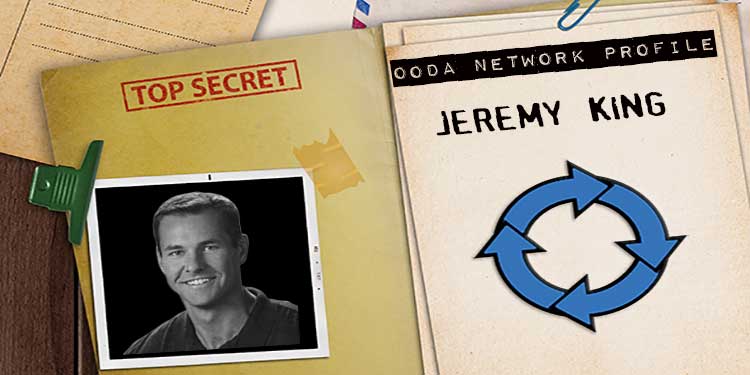 Honored to be part of OODA Network's network. Matt and Bob have decades of respect and results. Their opinion matters.
This post is based on an interview with Jeremy King. It is part of our series of interviews of OODA Network members. Our objective with these interviews is to provide actionable information of interest to the community, including insights that can help with your own career progression. We also really like highlighting some of the great people that make our continued research and reporting possible. For the full series see: OODA Expert Network Bio Series.
Career Progression: Have you ever played pin-ball on one of those old-fashioned machines where you can use your weight to jam the box around with all your might to bounce the silver ball in the direction you want? That's kind of how Jeremy's career path went: every time he hit a wall or an obstacle, he pushed his trajectory into a better advantage. It is pretty clear you won't find ANYONE with a similar "career progression"!
Plan A: Jeremy moved to Virginia after graduating from Florida State with a Political Science degree. He wanted to be a politician so he could "make a difference". He had a few interviews for entry level jobs like "Legislative Assistant to the assistant". He was relieved when none of these jobs came through. Up close and personal encounters with the "sausage grinding" system of politics convinced him he needed a Plan B!
Plan B: On a whim, Jeremy started a Fundraising Business to help local charities raise money – something he excelled at. He used his skills at building networks and organizing people to support fundraising campaigns (like the VFW, Kiwanis's and the American Legion) for underprivileged kids. He built a call center for this operation in the rented basement of the headquarters of EROL's Video Club (for those under 40, that's how you got a movie back in the day! You went into a store and PICKED IT UP!). Erol was a true entrepreneur: he shifted his focus to repairing and selling computers just as Blockbuster overtook the rental movie business.

One day in 1993 Erol asked Jeremy (a 23-year-old kid renting his basement) if he could conduct market research up and down the East coast to determine how strong Erol's brand was and if people might buy Internet service from him. This would help Erol figure out how to break into the internet business. Erol wanted to become his own Internet Service Provider. Jeremy blinked once and said "Oh sure!! I can do that!" He threw himself into the project. His team made tens of thousands of calls to help Erol determine whether to enter and compete in the competitive ISP business. Erol's Internet was born in 1994!
Plan C: Racing against the big ISP providers (AOL, CompuServe, Earthlink) to get market share was MUCH more fun than fundraising! EROL's was the first ISP that embraced a flat rate, instead of a "pay as you go" model. Jeremy figured out that direct-sale to individuals would always be slow, hard work with a minimal growth potential. He moved towards indirect-sales, seeking big "chunks" of customers – like the Realtor and Lawyer Associations. By giving up some of his commission, he could sell 5,000+ blocks of dial-up and the Associations could make a small profit too. Win – win!
Plan D: By this time, Jeremy was a young, self-assured entrepreneur well respected for his ability to see ahead and get things done. He quickly learned the power of a good network. When someone asked for his help, he just always said "Sure!". Then he figured it out! "With a strong network and a can-do attitude, you can do just about anything. "He was admitted into the George Town Club – a "by invitation only" members group. One of his mentors was a head-hunter – a job that he knew nothing about, but which sounded interesting! He decided that's what he wanted to become.

Jeremy was politely told that he had to "build his network" before he could join the exalted ranks of "Executive Search" consultants. He was too young! But Jeremy knew this was his true skill set – brokering big deals to help matchmake senior Executives to exciting growth opportunities. He had just finished brokering a highly successful deal that helped Senior Government officials perform a major network upgrade in a large (important) country of interest. (Details, while fascinating, are probably best left sketchy!) "When I explained this to my mentor, he sat back and thought for a minute… then said: "You can start on Monday"." The rest is History! He made rapid strides in the field, breaking into the Silicon Valley market and becoming the "go-to" headhunter for top five Venture Capital firms.
---
After the 9/11 attacks, Jeremy concentrated on supporting the National mission and moved his family from Dallas to Northern Virginia. Today he dedicates his talents to be the intersection of "National security mission needs and high-tech companies". He only works on National Security (Federal), cyber (Venture Capital) and corporate security. "Our adversaries are fighting a new kind of war, and I want to help our Government mitigate the problem by empowering the entrepreneurs to build the right solutions and find the right leaders to execute the strategy."
Jeremy is successful in his Executive Search efforts because he understands the cyclical nature of the business. Today, a client might be looking for a job. Tomorrow, that same client might be the CEO of a large company that needs a CFO. Five years from now that same client might be on the board of a start-up, looking for new talent. He also has made many introductions to potential customers, partners and advisors – all just to help. "It's a living eco-system. You might be the client one day and the candidate the next!"
Surprises: One thing that surprises Jeremy is how people seek their next career objective. People tend to ask, "What type of jobs do you have available?" It's as if they think there is a menu of options they can look over. This is backwards. Jeremy recommends always starting with your goals in mind.

Jeremy considers that the "retained search" model for Executives is inherently flawed because it is a one-sided model. The company that needs an Executive gives the headhunter specific requirements. Most search firms will only present a single opportunity to the Executive. If the Executive wants the job, he/she has to "sell themselves" back to the Headhunter for that position, creating a lot of circular energy that's not necessarily helpful or constructive. Jeremy seeks a better fitting model that can get to ground-truth faster and ensure both sides feel there is a good fit. "I'm more of a connector, than a headhunter." Jeremy's unique two-sided approach has resulted in literally hundreds of trusted relationships! His company, Benchmark Executive Search's, tagline is "Trusted Relationships. Connections that Count." http://www.benchmarkes.com/
Advice for Decision Makers: When high level Government employees (Civil Service or Military or Intelligence Community) leave the Government, they are somewhat naive about the commercial world. Jeremy loves to help them understand how their skills and experiences translate, how to position themselves, how compensation works, and how to be successful. He asks them this: "Do you want to Play Ball (run something) or Coach (be a consultant)?". He helps them understand their options and helps them to focus on what they want from their post-Federal career. He has helped 100's of senior officials over the last decade.
For CEOS: "Don't call to see what jobs are available." Jeremy recommends. "Ask yourself: 'What do you want to DO? In five to ten years, what job do you want to be in?' From there, we can work together to lay out the steps. The greatest CEO Searcher ever, Mr. Gerry Roche, used to tell people: 'What do you envision on your gravestone?' That helps you focus your thoughts!"
Technology of Interest: Headhunting is, and will always be, a people business, but he expects that artificial intelligence will be able to help more in the future.
Views on Thought Leaders: Jeremy follows Andressen Horowitz https://a16z.com for his visions and insights. Also, Kleiner Perkins. https://www.kleinerperkins.com And he never takes his eyes off the Tier One Venture Capital firms. They are betting on the future and have better track records for picking winners.
Jeremy is passionate about "giving back". He's on the board for two non-profits that are making a huge difference to our warriors. No Greater Sacrifice http://www.nogreatersacrifice.org provides scholarships to children of fallen heroes. America's Warrior Partnership https://americaswarriorpartnership.org empowers local communities to empower veterans.
In 2010, Jeremy and Andy Lustig, a partner at leading law firm Cooley, co-founded MissionLink, https://www.bizjournals.com/washington/stories/2010/08/16/story2.html which invites 60 CEO's each year to participate in a closed-door discussion about capabilities that can assist the mission.
Quick Hits: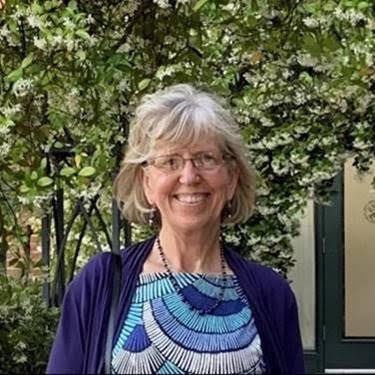 Chris Ward (Commander, U.S. Navy (Retired)) has over 30 years of experience helping the Department of Defense (DoD) solve difficult technology requirements. She has a proven track record of building, maintaining, securing and certifying technology solutions for use within DoD. She works with Industry to identify key opportunities and provides strategic guidance and support. She is a strategic analyst and cybersecurity professional who has deep expertise in improving enterprise cybersecurity.