Benchmark's mission is to help keep America safe.
As a committed boutique, we are laser focused on serving clients with our expertise, deep knowledge, and trusted network in Cyber Security, National Security, Corporate Security, Disruptive Technologies.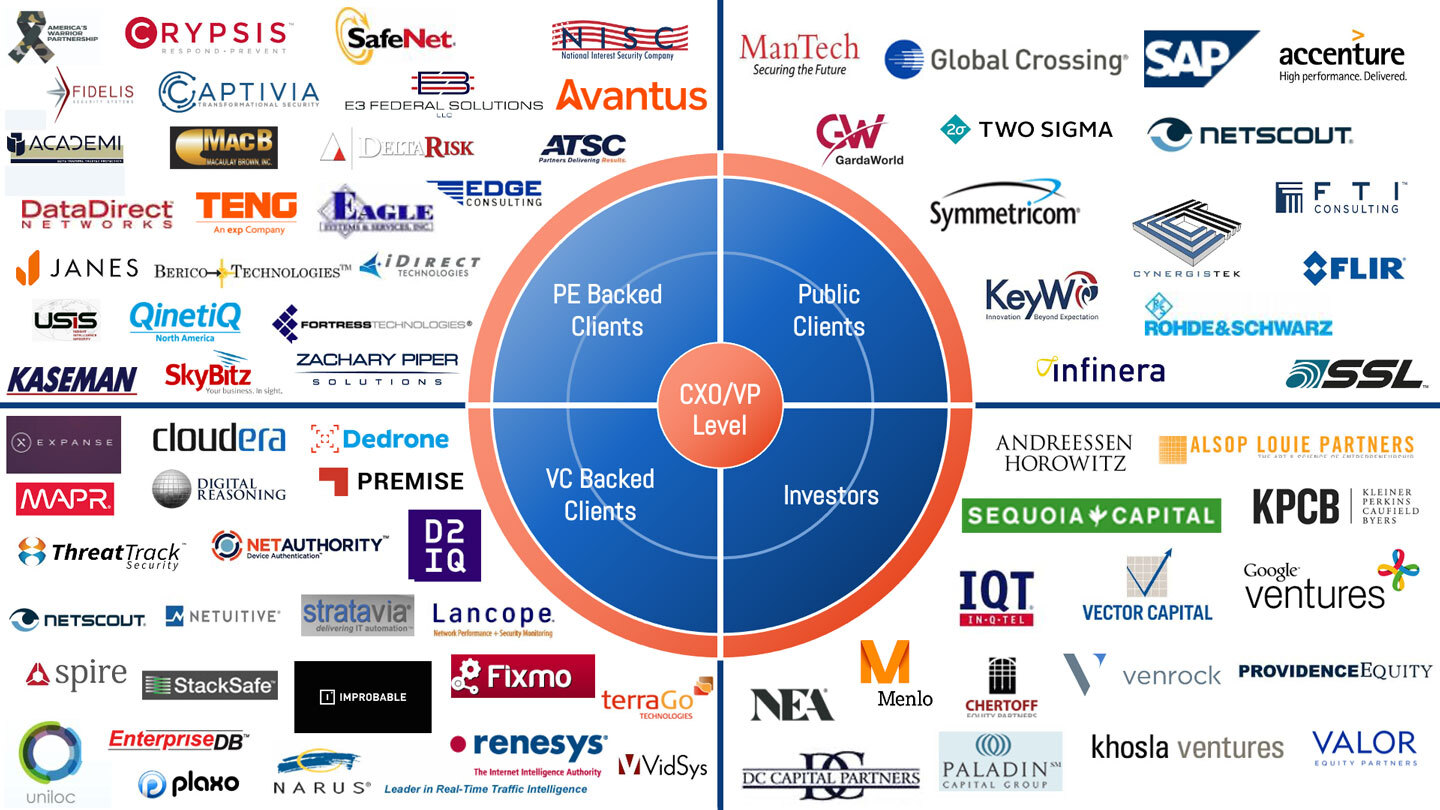 Your Mission is Our Mission
The ability for companies to compete effectively and grow market share, revenue and profit is directly related to the organization's ability to attract and retain the best talent. Since our founding in 2007, Benchmark has been laser focused on becoming the premiere executive search firm serving the federal market (both technology companies with a mission application & government contractors).
Benchmark specializes in finding elite talent for startup, emerging-growth and mid-cap companies offering game-changing technologies or innovative services to the federal and commercial markets from Washington DC to Silicon Valley. The partners are known as   "honest brokers" and create long-term, collaborative partnerships with senior executives and organizations.
We believe the cloud/big data/analytics & cyber/security/mobility revolution will create entire new ecosystems for new business opportunities for investors and entrepreneurs. Benchmark will be there to build the management teams of next generation's leaders (VC/PE backed tech companies, both for commercial and federal).
Interested in upgrading your management team or replace a mediocre performer?
Federal
and
commercial
clients trust us with their most sensitive, confidential and mission-critical searches.
We connect innovative companies with decision makers at defense, intelligence and national security agencies and their partners.
Trusted Relationships. Trusted Advice. Connections that Count.