We were founded on the premise of serving the mission. Community and social impact are core components of MissionLink's DNA. Since inception, the organization has sought to invest in the ecosystem in meaningful ways, to include funding programs that support our veterans, intelligence community and their families.
To fellow members, advisors, customers, investors, difference-makers and exclusive resources and leaders.
Into new ideas, disruptive models, lessons learned in the trenches and success stories.
To meet potential federal & commercial customers, teaming partners, government decision-makers, Fortune 1000 CISOs, sources of investment capital, M&A targets, industry experts and strategic advisors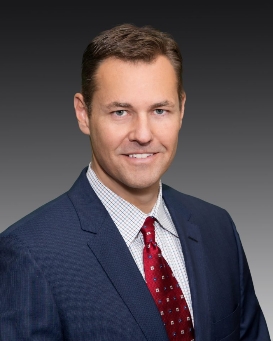 JEREMY KING
President
Benchmark
Summary
Trusted advisor to corporate boards, C-suite, and leading investment firms, as well as confidant to many of the nation's elite business leaders.
Serial connector and clearinghouse for opportunities at the intersection of talent, capital, entrepreneurs and business development.
Aligns A-talent (Board/CXO/VP's) to fast growing companies (national security, cyber security, venture capital/private equity backed tech innovators).
Passionate charity campaigner and advocate for veterans' and mental health causes.
An "honest broker" entrusted by the highest-levels of the national security community.
Background
Jeremy King is the founder and President of Benchmark Executive Search. For almost 25 years, Jeremy has played a strategic role in building the leadership teams for many hundreds of growth companies, including noteworthy publicly-traded success stories. His sterling reputation as a trusted advisor transcends his network of many thousands of executives, investors, and industry insiders. This trust ties deeply into the highest-levels of the federal government, which has forged a network with senior government officials within the intelligence, defense and national security communities. He has helped transition and guide hundreds of top federal executives and flag-officers into private sector, consulting, advisory and board roles.
Benchmark has received recognition from:
Forbes as Best Executive Recruiting Firms
CyberSecurity Ventures as a Top 10 Cyber Search Firm Worldwide
Hunt-Scanlon Media as a Top 20 Cyber Executive Search Firm
ExecutiveBiz as a Top 10 GovCon Executive Recruiter
Bisnow's Top 40 Federal Entrepreneurs and Innovators in DC
Prior to founding Benchmark, Jeremy was a Managing Partner at Austin McGregor Executive Search where he opened the Silicon Valley office and subsequently expanded the firm's East Coast High Technology and Federal IT practices. Jeremy gained hands-on general management experience in the technology industry that began at Erol's Internet, where he led channel sales and business development. The company grew from 5,000 to more than 100,000 customers, helping Erol's become the 7th largest ISP before its sale to RCN. Earlier in his career, Jeremy was the youngest search consultant at a top-10 retained executive search firm, including as a member of the firm's leadership team in the company's early-stage high technology practice. Jeremy graduated from Florida State University with a BS degree in Political Science.
Community
Jeremy is conceiver and achiever in the non-profit sphere, with a talent to connect people and a dedication to support those who serve, which has been key to significant contributions to important causes.
Serves on the board of veteran non-profit America's Warrior Partnership, rated 'Platinum' with Charity Navigator.
Co-founded and serves on the board of non-profit MissionLink, an exclusive, CEO-only organization that fosters collaboration, access, and opportunity for companies focused on defense and national security missions. Over the past decade with over 400 alumni, MissionLink has been featured in The Washington Post, The Washington Business Journal, The Washington Times, DC Business, and Bisnow.
Co-founded and serves on the board of non-profit HER Foundation (Hyperemesis Education & Research), helping find a cause and cure for a debilitating pregnancy disease called Hyperemesis Gravidarum (HG).
Member of Northern Virginia Technology Council (NVTC), Armed Forces Communications and Electronics Association (AFCEA), Intelligence and National Security Alliance (INSA), and National Association of Corporate Directors (NACD).
Participates regularly as an invited speaker on talent trends or national security and cyber trends, as well as panel discussions or moderating panels.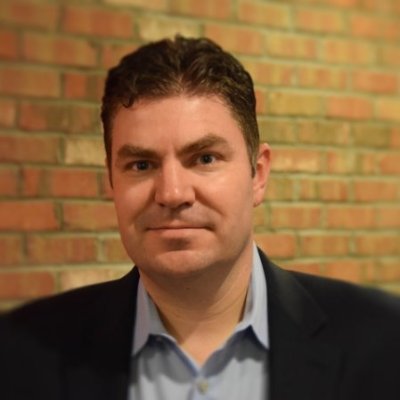 MATTHEW DEVOST
Former CEO of FusionX (sold to Accenture)
CEO & Co-Founder of OODA LLC
Matt Devost is a technologist, entrepreneur, and international security expert and is currently the CEO and co-founder of OODA LLC, a consultancy that helps clients identify, manage, and respond to global risks and uncertainties while exploring emerging opportunities and developing robust and adaptive strategies for the future. OODA also operates the OODAloop.com and CTOvision.com web sites.
In 2010, Matt co-founded FusionX LLC which was acquired by Accenture in August 2015 and he later led Accenture's Global Cyber Defense practice. Previously, he had been the co-founder and CEO of the Terrorism Research Center and served as a founder or c-suite executive at iDefense, iSIGHT Partners, Tulco Holdings, and Total Intelligence Solutions. He has also been a special advisor the U.S. Department of Defense, a founding member of the Black Hat review board, and was an adjunct professor at Georgetown University for 14 years teaching a flagship-class on "Information Warfare and Security".
Matt's Comments on Benchmark:
Having worked with Jeremy and the Benchmark team for over a decade, they've become my sole source for recruiting or placing executive candidates in the security, intelligence, and high tech domains.  I've worked with Benchmark on all angles of executive placement and have seen them place retiring U.S. government executives into meaningful business leadership roles and conduct thorough searches for executives to lead a company through their next phase of growth.  Jeremy is a consummate networker and puts the effort in to maintain relationships over the long-term and his network continues to deliver value to those involved.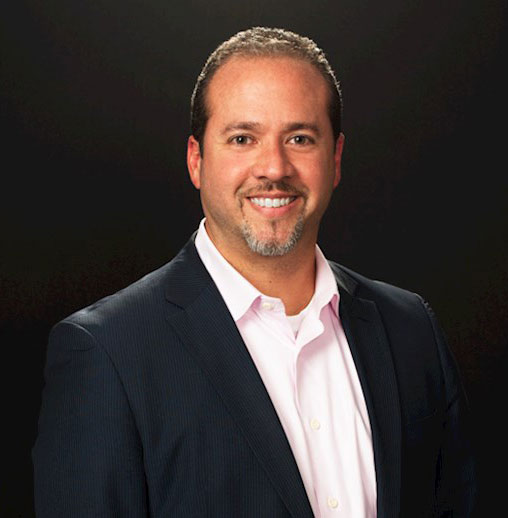 ANDREW LUSTIG
Partner
Cooley LLP
Andrew Lustig is a member of Cooley's business department leadership team. He focuses on private equity investments, mergers and acquisitions and the general corporate representation of high-growth technology companies in both the commercial and government marketplace. His practice includes a wide range of
industry sectors including information technology, national security, cybersecurity, data analytics, software and telecommunications. He also represents a number of leading venture capital and private equity firms. Andy's mergers and acquisitions experience includes representing buyers and sellers in billions of dollars' worth of transactions. Andy has led numerous M&A transactions that have won awards for corporate growth and dealmaking excellence. He also specializes in structuring and negotiating transactions such as stock and asset acquisitions and divestitures, mergers, auctions, recapitalizations, spin-offs and consolidations. His
venture capital and private equity experience includes numerous seed, angel, venture, mezzanine and growth equity financings.
Representative transactions include:
Blackbird Technologies' $420 million acquisition • by Raytheon
Kinsail's acquisition by Accela
Digital Reasoning's $24 million financing led by Goldman Sachs
A private equity-backed buyer's roll-up in the Unmanned Aerial Vehicles space
Andy is a founder and board member of MissionLink, a nonprofit trade association that promotes the common interests of small, emerging and mid-sized technology and technology services companies in the defense, intelligence and national security industry. MissionLink and Andy have been featured in The Washington Post, the Washington Business Journal, The Washington Times, Modern DC Business and Bisnow. He is recognized by Best Lawyers in America for Mergers & Acquisitions Law, Leveraged Buyouts and Private Equity Law, and Corporate Law and by Chambers USA for Corporate/M&A in Northern Virginia. In 2016, DCInno named Andy a "50 on Fire" winner, recognizing him as the top innovator and dealmaker in the DC investment community. In 2011, the Washington Business Journal named Andy one of the Washington region's brightest business leaders in its annual "Top 40 Under 40" award list.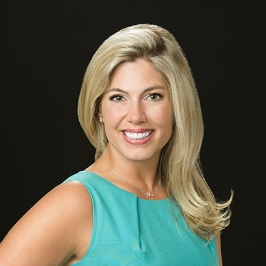 KATHERINE M. FERGUSON
Senior Vice President of Business Development
Cooley LLP
An accomplished corporate executive, company advisor and thought leader, Katherine Ferguson is SVP of business development and strategy at Cooley, the leading law firm representing the most innovative, high growth companies in the world. Katherine is an innovator and trusted advisor to companies that span emerging markets and Fortune 500 sectors. She is known as the "go-to" person and connector, and she is incredibly passionate about working with entrepreneurs, driving growth and taking companies to the next level of greatness.
Most recently, Katherine was named to Bisnow's list of "Power Women of DC Tech" which recognizes the top luminaries in Washington DC for their leadership and influence in the region. She has been an integral part of building the tech community and regularly speaks at DC meetups for entrepreneurs and executives. Katherine also serves on the boards of MindShare and MissionLink, two CXO forums that foster collaboration and innovation.
Prior to joining Cooley, Katherine was Chief Marketing Officer and Chief Culture Officer at Callis Communications, a cloud-based Unified Communications as a Service (UCaaS) provider in the Southeast U.S. Through Katherine's leadership, the company was successfully acquired by C Spire, the largest privately owned telecom company in the country.
Katherine's career began in the executive search industry where she served as Senior Associate at Korn/Ferry and CT Partners, building leadership teams for growth-stage technology companies.
Katherine loves blessing and investing in others. She shares her time and talents with a number of organizations that foster faith and education, and also serves as a judge on the JMU business plan competition where a scholarship is named in her honor. Katherine was awarded 2016 "Woman of the Year" by the Leukemia & Lymphoma Society for her significant contributions and fundraising to the organization.
Our members are companies with capabilities that National Security seeks as their key priorities, such as: cyber, artificial intelligence and machine learning, analytics, biotechnology, autonomy, microelectronics, quantum science, space, UAS/drones, 5G, virtual reality, synthetic environments, internet of things and emerging technologies.
These innovative companies are solving the next generation of threats in National Security across US Government, healthcare, financial services, ecommerce, life sciences, automotive and transportation, logistics, supply chain, manufacturing and critical infrastructure.
The leading forum that connects mission needs with industry innovation/capabilities.