Hunt Scanlon: Announces Benchmark Executive Search Cyber 20
Hunt Scanlon presents its first-ever listing of search firms dedicated to cyber security – a nod to the ever expanding convergence of web, cloud, social and mobile technology that is allowing massive security breaches to become a reality of modern day business life. Most companies lack even minimally adequate protections and this is making cyber security the top management challenge of our times. These 20 cyber security recruiting specialists are well-positioned to identify your next best-in-class leaders to oversee this growing threat.
Benchmark Executive Search
One of the top 20 cyber security recruiting specialists
Benchmark Executive Search is a boutique executive search firm with more than a decade of CxO, VP, GM and board level executive search experience working with companies providing technology (hardware, software, infrastructure and services), cybersecurity, systems engineering and scientific products and service professionals to the federal and commercial markets. The firm specializes in working with startup, emerging-growth and mid-cap companies as well as Fortune 1000 organizations.
Jeremy King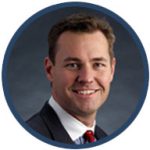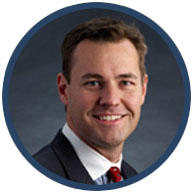 Jeremy King is co-founder and president of Benchmark Executive Search. He specializes at the intersection of VC/PE backed technology vendors, government contractors, and federal mission needs. Jeremy has developed trusted relationships with government and industry insiders, particularly within the intelligence, DoD and national security communities and has a top secret clearance. He has worked with over 300 startups and emerging growth companies — and he is now turning his sights on assisting Fortune 1000 companies.
Want to learn more about how Benchmark Executive Search can help you today?
---
Source: http://websrv1.huntscanlon.com/wp-content/uploads/2016/03/ESR_cyberSecurity_issue-1.pdf