Benchmark Executive Search Expands Cybersecurity & National Security Advisory Board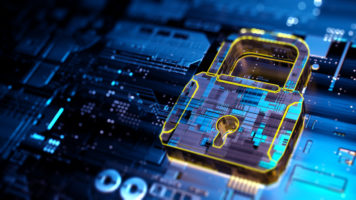 May 5, 2020 – Benchmark Executive Search, a boutique provider of cybersecurity talent, has expanded its advisory board with the addition of former CIA executives Sue Gordon and Constantine M. Saab as new members.
To address the growing need for a full spectrum of enterprise risks in corporate boardrooms, Benchmark is expanding its network of experts ranging from cybersecurity, insider threat and risk management. "These top experts come from the highest levels in the intelligence, defense and national security communities," the firm said. "They are in high demand by corporate America which needs their expertise in understanding how to defend networks, protect corporate assets, mitigate risks, implement best practices and improve professional development." The new members will join 18 other subject-matter experts on Benchmark's national security and cyber advisory board.
Ms. Gordon previously served as principal deputy director of national intelligence in the Office of the Director of National Intelligence (DNI) until last August. Prior to that, she was deputy director of the National Geospatial-Intelligence Agency (NGA). She has also served as director of the CIA's Information Operations Center and senior cyber adviser to the director of the Central Intelligence Agency. She worked for the CIA for over 25 years. Since leaving the intelligence community, Ms. Gordon has become a member of the advisory board of Pallas Advisors, a national security strategic advisory firm based in Washington, D.C., and the board of the information technology company CACI.
Mr. Saab is a managing director with Valor Equity Partners, where he supports the firm's capital raise and client service functions, as well as the sourcing, tracking and underwriting of potential investment opportunities. He first joined Valor as an executive in residence in 2019. Previously, Mr. Saab held numerous leadership positions at the CIA, including chief strategy officer, member of the CIA's corporate board, acting assistant director, among other senior executive positions. Prior to joining the CIA in 2001, Mr. Saab was a consultant and entrepreneur in the management consulting and technology space.
"These esteemed and respected subject matter experts will provide Benchmark with valuable market perspective, best practices to cyber and risk solutions, and insight and access into top talent," said Jeremy King, president of Benchmark. "We look forward to working closely with these experts who will lend their vision, unique knowledge and experience. I am humbled to have each join our team of advisors."
"Jeremy King and Benchmark are the perfect partners for matching expertise with opportunity; experience with need," said Ms. Gordon. "Their unique ability to understand how an individual's performance in the public sector translates into ability in the private sector is a gift for those finding their way or seeking new talent."
"What differentiates Benchmark is deep understanding of the complex environment, commitment to a good outcome for all, unrelenting integrity in the process and investment in the humans involved," she said. "When you are new to job search, as I was, someone who wants nothing more than you want for yourself is invaluable. I will be a customer, partner and friend forever."
Finding Cybersecurity Talent
Benchmark Executive Search, based in Reston, VA, focuses on helping start-ups, emerging growth and mid-cap companies recruit leaders with government or private public sector experience to work in the defense, intelligence and national security markets in areas like information technology, military communications, homeland security, cyberwarfare, cloud, analytics and more.
Mr. King, the firm's founder, has nearly 20 years of senior-level recruiting experience. He specializes at the intersection of VC/PE backed technology innovators, government contractors and federal mission needs matching them to senior cyber/national/corporate security executives and board members. Mr. King has developed deep relationships with government and industry insiders, particularly within the intelligence, DoD and national security communities. He has worked with over 350 start-ups, emerging growth companies as well as publicly traded leaders.
Contributed by Scott A. Scanlon, Editor-in-Chief; Dale M. Zupsansky, Managing Editor; and Stephen Sawicki, Managing Editor  – Hunt Scanlon Media
Source: https://huntscanlon.com/benchmark-executive-search-expands-cybersecurity-advisory-board/