Connections that Count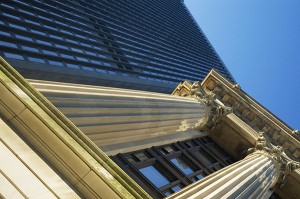 Benchmark is dedicated to and passionate about client success. As a boutique firm our partners lead each and every search, bringing over seventy years of CxO, GM, VP and board level executive search experience. Fewer, focused searches per partner foster deeper, more collaborative relationships. And these high-value relationships form a foundation that sets us apart.
---
The Benchmark Difference:
Connecting Clients with Elite Talent
Expert insight into the federal market and a deep understanding of the government acquisition process streamline the screening process and ensure clients are only introduced to the very best fits.
Our Proprietary Precision Matching System and unique Candidate Benchmark Alignment Matrix™ provide objective analysis and metrics to ensure alignment with key selection criteria.
Best practices in behavioral interviewing offer deeper insights into not just the "who" and "what" but the "how" of every candidate.
Connecting Companies with Opportunity
We specialize in working with startup, emerging growth and mid-cap companies interested in entering or expanding their presence in the federal market.
Connecting Communities of Interest
Our relationship-driven model and "Connecting the Community" invitation-only programs provide unique access to an elite talent pool and direct links between the tight-knit government community and innovators in the private sector.
Connecting into the Future
As part of the Benchmark community, we help clients continue to build connections with key constituents—agency customers, partners, advisors, subject matter experts, even the press—on an ongoing basis.