Need to find elite talent to help you enter or expand your presence in the federal market? Benchmark's partners can provide their expert guidance and insight.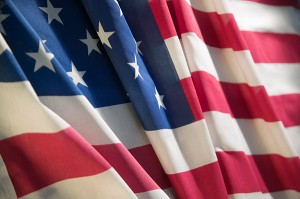 Spending across the US Defense and National Security markets in growth sectors such as information technology, C2/C4ISR, cyberwarfare, UAV, homeland security, soldier modernization, military communications and equipment, and simulation and virtual training, is in the hundreds of billions. Investment in these sectors is driving significant opportunities for startup, emerging-growth and mid-cap companies with innovative technologies and services that support the federal mission. Unfortunately, many of these companies lack proven executive leadership with government know-how and relationships to expand market share, maximize growth and increase shareholder value. Attracting the best executive leaders is paramount to taking full advantage of business opportunities and building market-leading companies.
Benchmark's expertise in the federal market and trusted connections in the tight-knit government community give clients a powerful advantage in recruiting elite talent aligned with the unique requirements of the position and corporate culture.
Proven. Benchmark's partners have over seventy years of CxO, VP, GM and board level executive search experience working with federally-focused companies providing technology (hardware, software, infrastructure and web), cybersecurity, systems engineering and scientific products and services. We've led hundreds of successful searches. Our knowledge of the federal market, excellence in execution, database and extensive network of industry and government executives make us a firm that clients trust with their most sensitive, mission-critical searches..
Committed. As a boutique firm we are committed to fewer searches per partner which we believe is essential to achieving extraordinary results for our clients. We develop more intimate and collaborative relationships to gain a deeper understanding of each client's business, talent needs and ensure candidates presented are the very best fits. Large, traditional firms driven by quarterly revenue pressure and transaction volume goals can't focus the time and resources needed to acquire the best leadership for each client's unique needs. In addition, our boutique status means we're free of non-solicit agreements and have full access to a broader talent pool.
Connected. Benchmark's knowledge, access, competitive advantage and strategic value in the public sector market are further enhanced by our Federal Advisory Board and Connecting the Community programs. Keeping us connected at the highest levels, our advisory board is comprised of former high level government officials, flag officers and independent board members with deep knowledge and experience in the intelligence, defense, homeland security and civilian sectors of the federal government. Our Connecting the Community programs offer unique networking and knowledge-sharing forums designed to provide direct access between government and game-changing innovative private sector companies.
---
We find elite employees for:
Government Contractors
Board Members
Chief Executive Officers and their direct reports (SVP's and GM's)
Private-equity Backed Growth Companies
Board Members
Chief Executive Officers and their direct reports (SVP's and GM's)
Venture-capital Backed Growth Companies
Board Members
VP/GM Public Sector
VP Federal
Federal Market
Sectors
Intelligence Community
Department of Defense
Army
Navy/Marine Corps
Air Force
DISA
Civilian
Homeland Security
– TSA
– Coast Guard
– FEMA
– CPB
– ICE
– State/local
State
Treasury
HHS
DOE
Technology & Services
Cyber Security
Infosec & Information Assurance
Risk and Compliance
Web Services /2.0
Virtualization
Cloud & Grid Computing
Storage & Data Center
Infrastructure
Network, Systems Mgt
Wireless and Mobile
Satellite
Networking
Logistics
Procurement
Financial
Open source & SaaS
Business Intelligence
Knowledge Mgt
Geospatial
Video Surveillance & Monitoring
Biometrics
Positions
Board Members
CXO, i.e. CEO, CFO, CIO, CTO
President/General Manager
Business Unit VP
SVP, Business Dev

VP/BD – Intel
VP/BD – DoD
VP/BD – DHS
VP/BD – Civilian

VP, Federal Sales
VP, Marketing
VP, Programs
VP, IT
VP, Corporate Development
VP, Human Resources
VP, Talent Acquisition and Retention