Connecting innovative companies with decision makers in defense, intelligence and national security is the core to Benchmark's approach.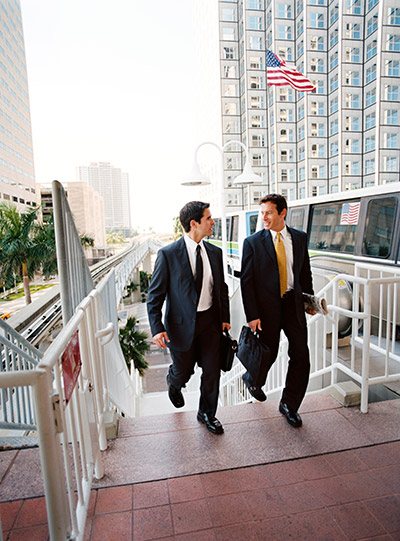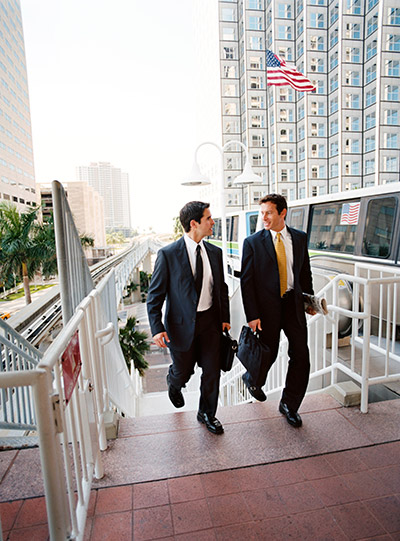 Benchmark's unique networking and knowledge-sharing invitation-only forums for CEOs are designed to provide direct access between government and game-changing innovative private sector companies.
---
MissionLink
Founded in 2010 partnership with Cooley LLP and Kipps DeSanto & Co., MissionLink is an exclusive invitation-only seven session program held monthly for 60 hand-selected CEOs. The program is designed to foster collaboration and innovation among CEOs, decision makers, critical thinkers and pacesetters from the most promising "dual-use" innovators dedicated to the mission of defense, intelligence and national security. MissionLink provides an opportunity for peer-to-peer networking, mentorship and knowledge sharing in an intimate and exclusive setting. Each month these handpicked participants engage with a panel of experts to discuss current issues facing their companies, exchange ideas, and meet other successful leaders in the field who can help guide them through the process of building great companies. Upon completion of the seven-month class, the participants are invited to a formal graduation ceremony in which participants of MissionLink will explore ways to give back to the community and those that support the mission of national security. Graduates also benefit from a strong alumni network and relationships built through shared experience and common understanding.
MissionLink Event News:
For more information contact: Jeremy@benchmarkes.com
---
National Security Perspectives (NSP)
NSP is an exclusive, CEO-only event series conceived of and sponsored by Benchmark and KippsDeSanto & Co. Held in the DC-area, the event features U.S. national security leaders who jointly discuss security issues of national importance with leaders of startup, emerging growth and mid-cap companies. NSP is an opportunity for CEOs and government leaders to interact in an intimate, confidential business setting to discuss and affect company strategies that can contribute to enhancing our nation's security. NSP attendance numbers upwards of 200 guests, CEOs of innovative technology and services companies from Silicon Valley, Boston, Atlanta, and Austin as well as current/former senior government officials from the Intelligence Community, Department of Homeland Security and the Department of Defense.
NSP Events have featured:
Gen. James Jones, National Security Advisor, White House
Gen. Keith Alexander, Director NSA & Cyber Command
Alan Wade, former CIO, CIA
Chris Inglis, Deputy Director, NSA
Al Tarasuik, former CIO, CIA
Lt. Gen. David Deptula, Dep. Chief of Staff for ISR, USAF
Bill Crowell, former Deputy Director, NSA
Dr. Prescott Winter, former CTO/CIO, NSA
Jose Rodriguez, former Director, NCS, CIA
Maj. Gen. Suzanne Vautrinot, J5, CYBERCOM
Shawn Henry, Director, Cyber Division, DoJ, FBI
Michael Jackson, former Deputy Director, DHS
For more information, please e-mail: Jeremy@benchmarkes.com